We Think These are the Best Business Productivity Apps for 2017!
Being productive with time is key to being successful in a hectic business environment. Being able to manage your time, emails, notes etc is now even easier with certain applications that have specific features that outperform more general programs. Most of these apps are available as both ios apps and android apps.
Below, we outline the best business productivity apps for 2017.
Orderly - This app is for invoicing. Living in a green world, where we all like to be mindful of our waste, this app allows paperless inventory and accounting processes. The ability to capture, manage and share invoices often takes lots of time and energy, sorting through tons of files this business productivity app saves you from lost paperwork or missing credits. Also, it allows your business to run in a more automated fashion. Using this app well let you focus more on the business that you need to run rather than the paperwork that keeps you tied down.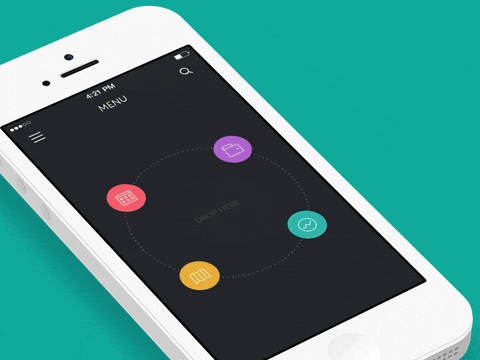 Iscanner - This business productivity app can be great for so many different industries. If you are a music label, you can scan contracts, if you're a serial entrepreneur, you can scan business cards, and if you are a student it can help you scan books! Not only can you keep all of your documents right inside your pocket, you will be able to keep them securely protected. Advanced features on this app include color correction, noise reduction and more. On top of that, there are folders that you can create to manage your uploads.If you are designers like us here at Radolo, you can upload software mock up drawings to easily email them to your team or clients for review.
Toggl - This is an essential business productivity app to have, for it helps you keep track of time, which we know all gets lost at some point. Being able to track how long your meetings are, how long it takes you to test, and your creative process will allow you and your team to refine your processes and systems so they are more streamlined and efficient.

Trello - This tool allows you to work collaboratively, which in return makes you more productive. Being able to see your tasks laid out in an easy to understand and simple to learn program is key to being able to focus on getting the work done, rather than figure out what work needs to be done. Teams are able to see what stage of development projects are in, and then are able to restructure their time based on when they will be needed.
Slack - This app will allow you to take your productivity to the next level in 2017. Being able to chat with both peers at work, and with groups is what this productivity app best tackles. Slack works particularly well when you and your coworkers may not be located in the same physical space. A key to productivity is communication, so use Slack to get the best out of peer-to-peer conversation, brainstorming and problem solving.
Check out this article on effective communication.
Using these tools, and using them right, will dramatically improve your workflow, communication and most importantly your business productivity in 2017.
Without them you could be wasting your precious time and money dealing with outdated or unuseful technology. Remember...to find the best platforms for you, try them all out and then decide which one best works for you and your team.
More blog posts: